Pizza Carbonara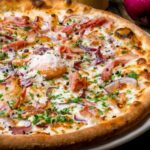 Withe Cream Sauce, Crispy Bacon, Eggs, Mozzarella, Sliced Onions, Black Pepper, Pecorino Cheese.
BBQ Chicken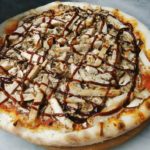 Tender Chicken, Mozzarella, Fresh Mushrooms, BBQ Sauce
Pizza Vegetarian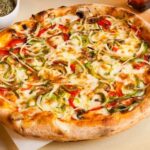 Fresh Mushrooms, Zucchini, Sweetcorns, Olivers, Onions.
Pizza Seafood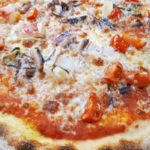 Mozzarella, Mussels, Clams, Octopus, Prawns, Squid, Cherry Tomatoes
Pizza Hawaiian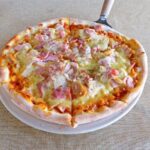 Tomato Sauce, Deli Ham, Sweet Pineapple, Mozzarella
Pizza Margherita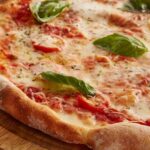 Tomato sauce, Mozzarella, Olive, Oil, Oregano " with Buffalo Mozzarella" " with Buffalo Mozzarella 9 "
Margherita + Bufala Mozzarella