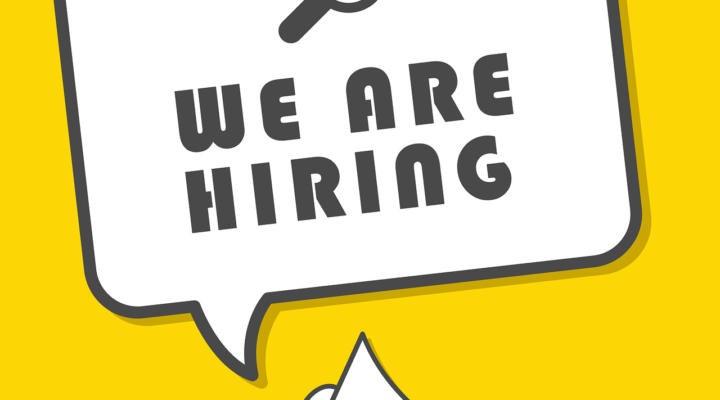 VACANCIES
KITCHEN HELPER
Duties:
Duties may include, but are not limited to:
Preparing meal ingredients for the cook, which includes washing, peeling, cutting, and slicing ingredients.
Assist in the preparation of pizza and related menu items Responsible for ordering and ensuring food and stock supplies are consistent in quality; monitor, organise and store stock and ingredients according to food safety standards.
Assist in the development and implementation of menu and guidelines for tasting, plating and set up.
Properly washing and drying all dishes, utensils, cooking instruments and cutting boards.
Assist in liaising with potential clients Adhere to food hygiene and health & safety standards
Requirements:
COOK OR HEAT-UP MEAT, FISH, AND VEGETABLES
PREPARE DISHES FOR SERVICE (PRESENTATION, COMPOSITION, FINISH)
MAINTAIN AND CLEAN WORKSTATION AND KITCHEN UTENSILS
SUPPORT CHEF WITH COOKING DUTIES
UNDERSTAND AND APPLY FOOD SAFETY GUIDELINES
Send your CV and Cover letter to: josephacademy@outlook.com
CLEANER
Duties:
Responsible for opening and closing cleaning duties
Vacuuming, sweeping, and mopping floors of various types
Dusting ceilings, countertops, tables, and chairs Scrubbing and sanitizing toilets, sinks, and kitchen equipment Emptying trash cans Washing and drying windows
Liaising with the line manager to ensure that you have sufficient cleaning products at all times Informing the line manager of repairs that need to be done
Requirements:
Able to use a variety of cleaning products and equipment.
Able to stand for extended periods of time.
Excellent organizational skills.
Able to complete tasks on time with minimal supervision.
Available to work mornings and evening
Send your CV and Cover letter to: josephacademy@outlook.com
PIZZAIOLO
Duties:
Preparing pizza dough, sauces, and various toppings, such as tomatoes, peppers, mushrooms, onions, and meats. Monitoring the temperature of the pizza ovens as well as cooking times. Preparing high-quality pizzas according to company recipes. Monitoring inventory and placing orders for more supplies as needed. Cleaning workstations before pizza preparation. Ensuring that all utensils and cooking equipment are sterilized before each use. Plating or packaging pizzas accordingly. Managing all food order slips and ensuring that customers' orders are completed in a timely manner. Disposing of expired or spoiled ingredients at the end of each shift.
Requirements:
Proven food preparation and food handling experience.
Working knowledge of proper food handling procedures.
The ability to follow standardized recipes.
The ability to work in a fast-paced environment
The ability to work in a team.
Excellent communication skills.
Exceptional customer service skills
Send your CV and Cover letter to: josephacademy@outlook.com